Enjoying June
June 21 2022
Learn how getting out and about in nature can support you to feel more abundant this month. Reading time: 2 minutes

Even with all the talk of rising energy costs, high inflation and potential interest rate hikes, nature can still support us to feel abundant.
Getting out into nature is not only free but it is a great way to counteract the scarcity that may be surrounding you right now 🌼
So, why not make the most of the remaining long bright summer days by doing just that. Your local park, forest, hills or seaside are surely due a visit? If you fancy doing some foraging, elderflowers are in full bloom at this time of year.

These beautiful flowers are so prolific at this time of year that they appear to weigh down the branches of the elder tree that support them.

I recently learned that the Irish word for elderflower is bláth troim, literally translated as heavy flower - how cool is that 😎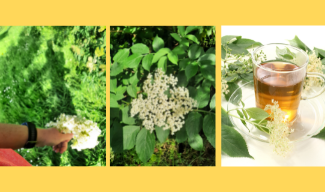 A few years ago, I watched this 5-minute-video from the Happy Pear on how to make elderflower cordial. Since then, every June I have been gathering them and making elderflower cordial.

And no, it is not at all complicated. Even the kids have the hang of it now. More to the point, if I can do it, anyone can!
I find it really therapeutic to make and love the refreshing summer drink I have at the end of it for little or no cost 🍹💸 The kids love gathering the flowers and even making it too, when they're in the mood of course.

It can be kept in the fridge for up to 6 weeks. I dilute it with sparkling water and it's just divine 🧡

It also makes a really special and low cost gift to share with friends and family 🎀 Be warned though it's not everyone's cup of tea. I found this out recently when I tried to leave some with my mother-in-law 🙄😅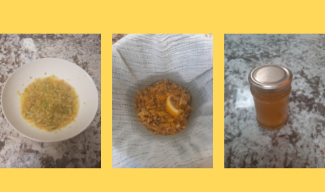 I have found an abundance of elderflowers in lots of locations around Dublin 7 and Dublin 15 including Martin Savage Park, Phoenix Park and National Sports Campus. I've also stumbled on them in Meath on the Hill of Tara and in my mother-in-laws back garden (she definitely won't mind if you take some 😉).

If you don't fancy gate-crashing my mother-in-law's home, why not see what you can find in your locality, maybe even in your own back garden? 10 small heads make around 0.7l of cordial so you don't need to gather too many.
If foraging is not your thing, you can still appreciate the beauty and strong lemony scent of these bláthanna troim.
So get out there before they disappear along with our fleeting Irish summer...