Spender or Saver?
March 03 2021
Learn how your personal traits may be impacting upon your financial decisions and how to foster a harmonious relationship with money, whatever your personal attributes.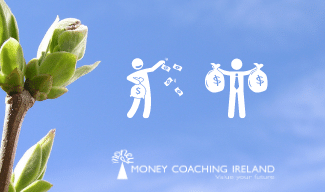 Research tells us that personality and attitudes influence financial well-being. A key example of this is whether you have a natural tendency towards spending or saving.
Once you're aware of your natural tendency, you can take steps to ensure it does not become overly detrimental to your financial well-being.

If, like me (certainly in the past) your natural tendency is to spend, ensure that you are not jeopardising your financial security by the choices that you are making to enjoy life now.
It is worth asking yourself what is driving your discretionary spending decisions and how much value and enjoyment you are really getting from your purchases.
You may find that you are spending out of habit, boredom, frustration or in the hope that the item purchased will boost your sense of self-worth rather than a clear decision to use your money for something that you enjoy and value.

If you are a natural saver, ensure that you are not sacrificing your enjoyment of life now by the choices that you are making to provide for your future financial security.
Ask yourself what is really driving your saving decisions and are you providing appropriately or excessively for your future?
You may find that you are saving out of habit or fear and in doing so denying yourself opportunities to enjoy life now.
Whether you are a spender, saver or consider yourself perfectly balanced, the four components of financial well-being from the US CFPB can be a useful framework for your financial decisions.
When you face a financial choice or task, consider how your actions might affect financial security and financial freedom, today and in the future.

An over-emphasis on freedom now (bottom-left quadrant), for example, particularly if you are constantly spending more than you earn, will not only prove detrimental to your financial security, somewhat ironically it will also have a negative impact on your future financial freedom.
An over-emphasis on future financial security (top-right quadrant) may not only jeopardise your ability to enjoy life now, it may perpetuate into the future with the result that you don't experience a sense of freedom and fail to get any enjoyment from reaching your financial goals.
Applying this framework to your own life may help you feel more confident and satisfied with whatever financial decisions you make.
And remember, awareness is key. Once you are aware of whatever it is that you are feeling or doing around money that is not serving you, you can take steps to change it and move in the direction of a more harmonious relationship with money now and in the future.